This post was sponsored by JTV.com. I was paid for this post and received JTV.com jewelry pieces as compensation.
DENIM DAY TO NIGHT OUTFIT WITH GOLD JEWELRY
Before getting married and becoming a mom, my definition of dressing up was extremely different from what it is now. About a third of my wardrobe consisted of dressy outfits and my makeup drawer had everything to create a million different versions of a smoky eye.
FLASH FORWARD FIVE…(OKAY YOU CAUGHT ME) TEN YEARS
Everything from my kitchen cabinets has been pulled out on the floor, dinner is sitting there partially cooked and I turn to see my baby has pulled out the cocoa powder and dumped it all over himself, in the pantry and on the floor. (True story from a couple of weeks ago!)
Needless to say, my clothes do not stay clean very long. I mostly buy durable items that can withstand a dog, a baby and lots of cycles through the laundry; and this includes my dressy clothes!   So when Jordan and I have our rare date nights, I have had to get creative on how to use my every day wardrobe to create cute night out ensembles.
MAKING DENIM DRESSY USING GOLD JEWELRY
Denim and chambray are staples in my wardrobe right now. They go with everything and fit my crazy, messy life.  I decided to share with you a few tips on how to create a day to night outfit using denim that is in your every day wardrobe using only gold jewelry from JTV.com.
Here is my casual denim outfit from my post earlier this week.
Here is how I transitioned it to a date night outfit.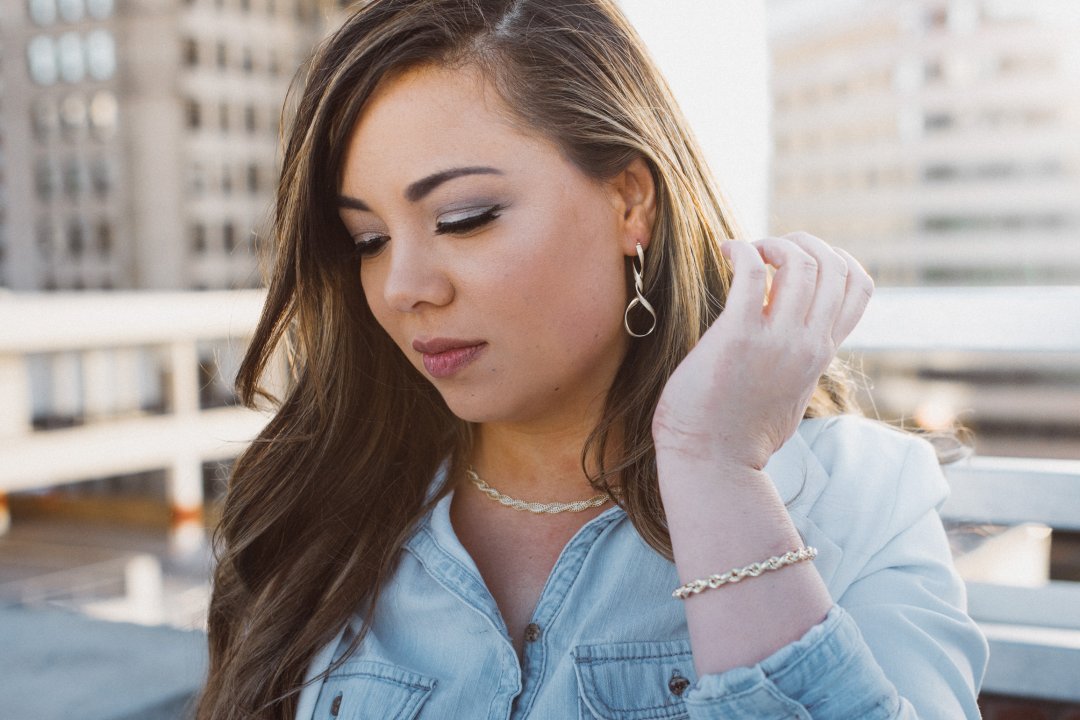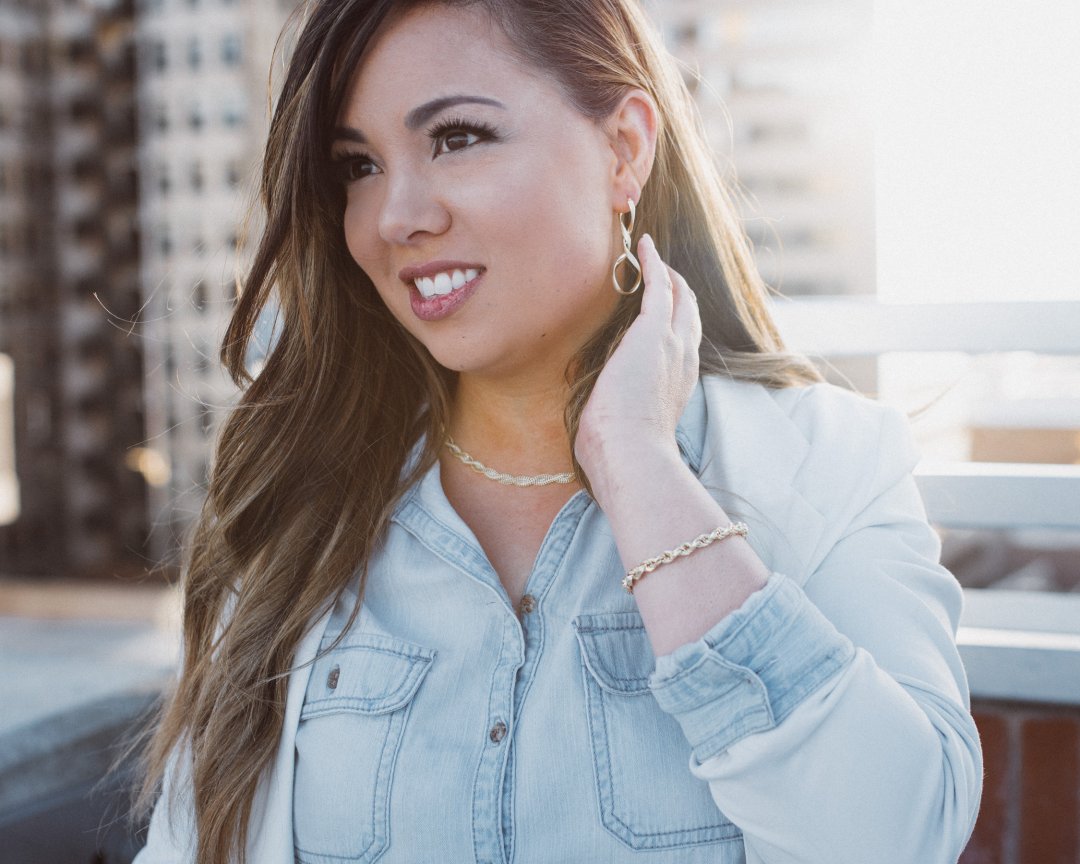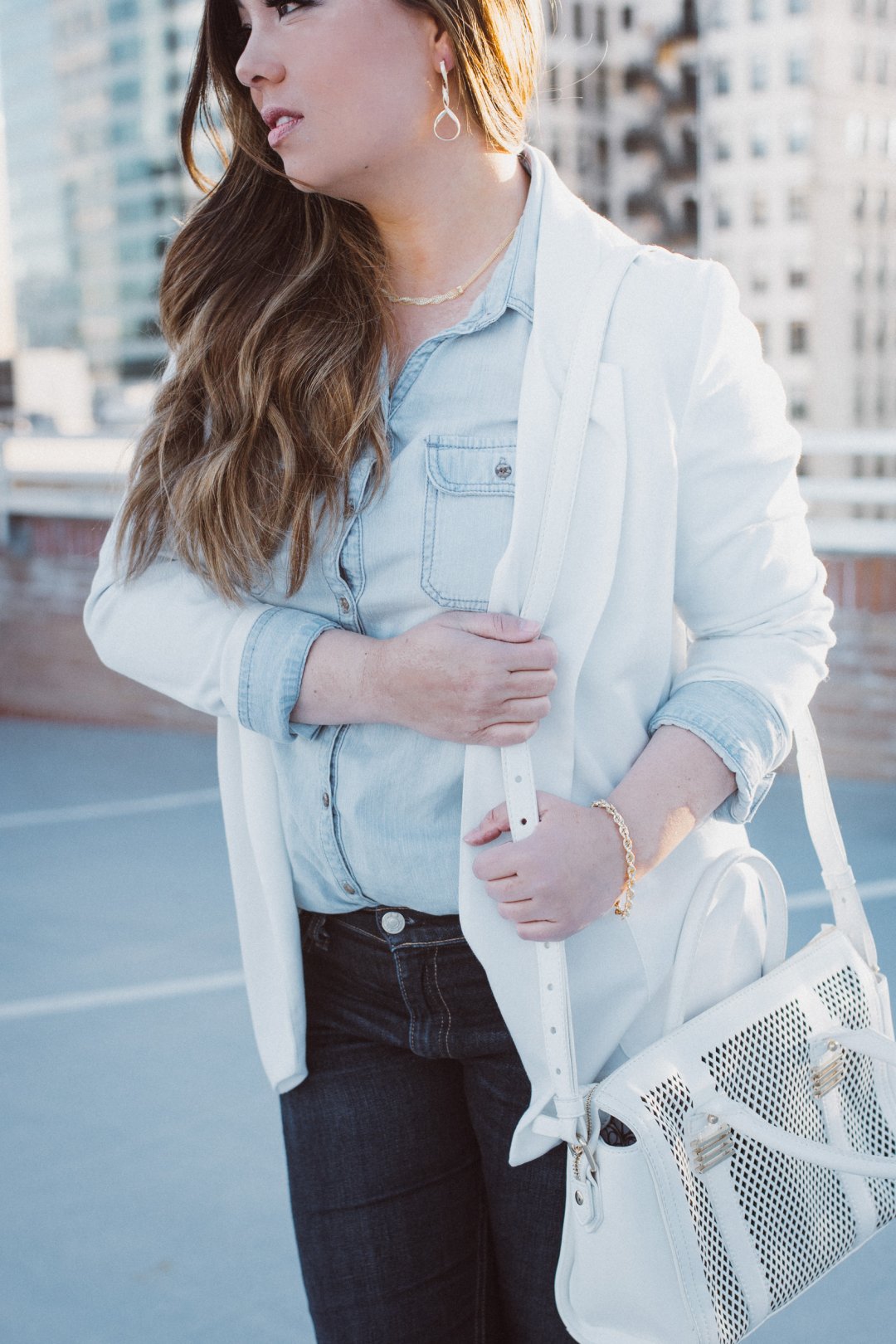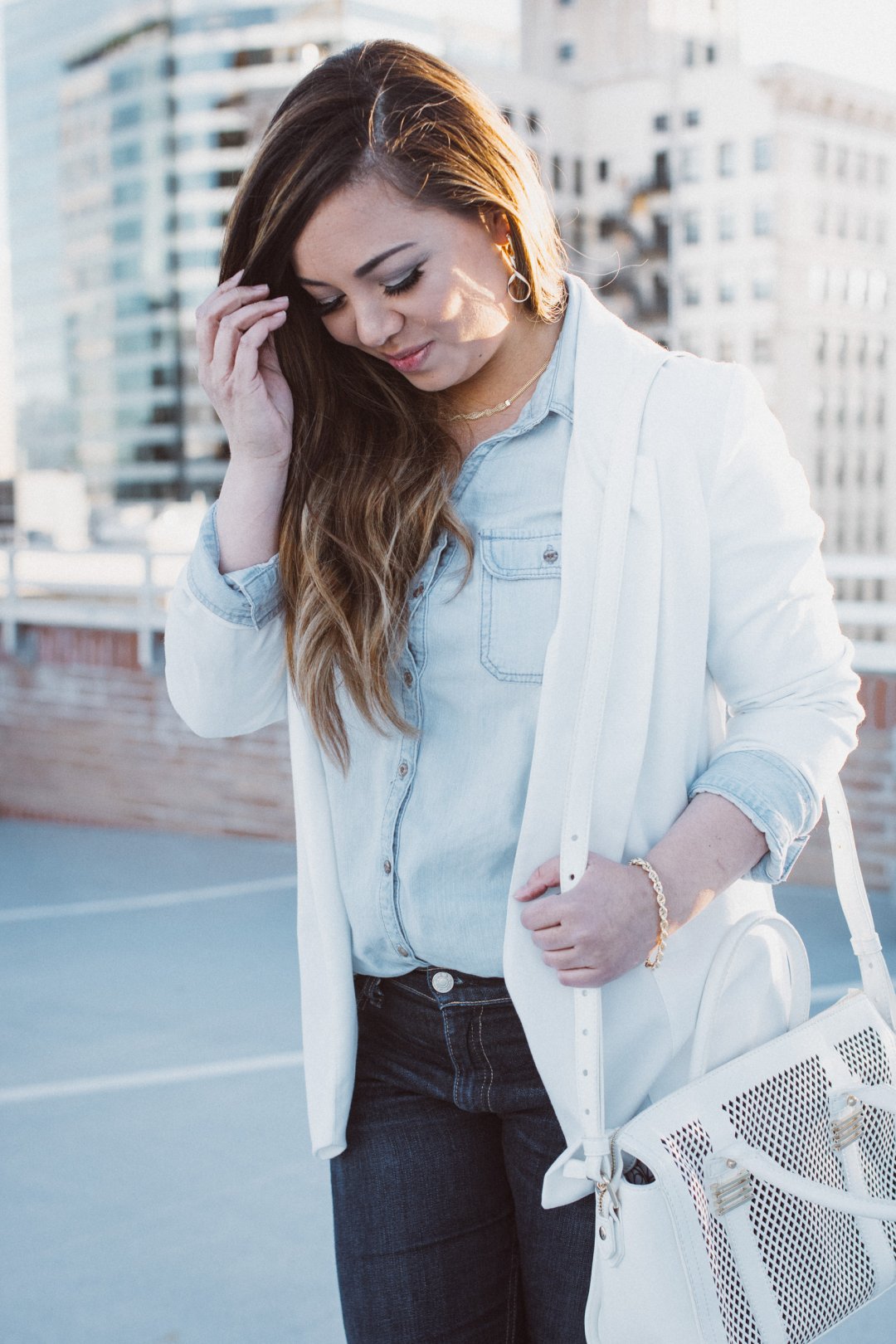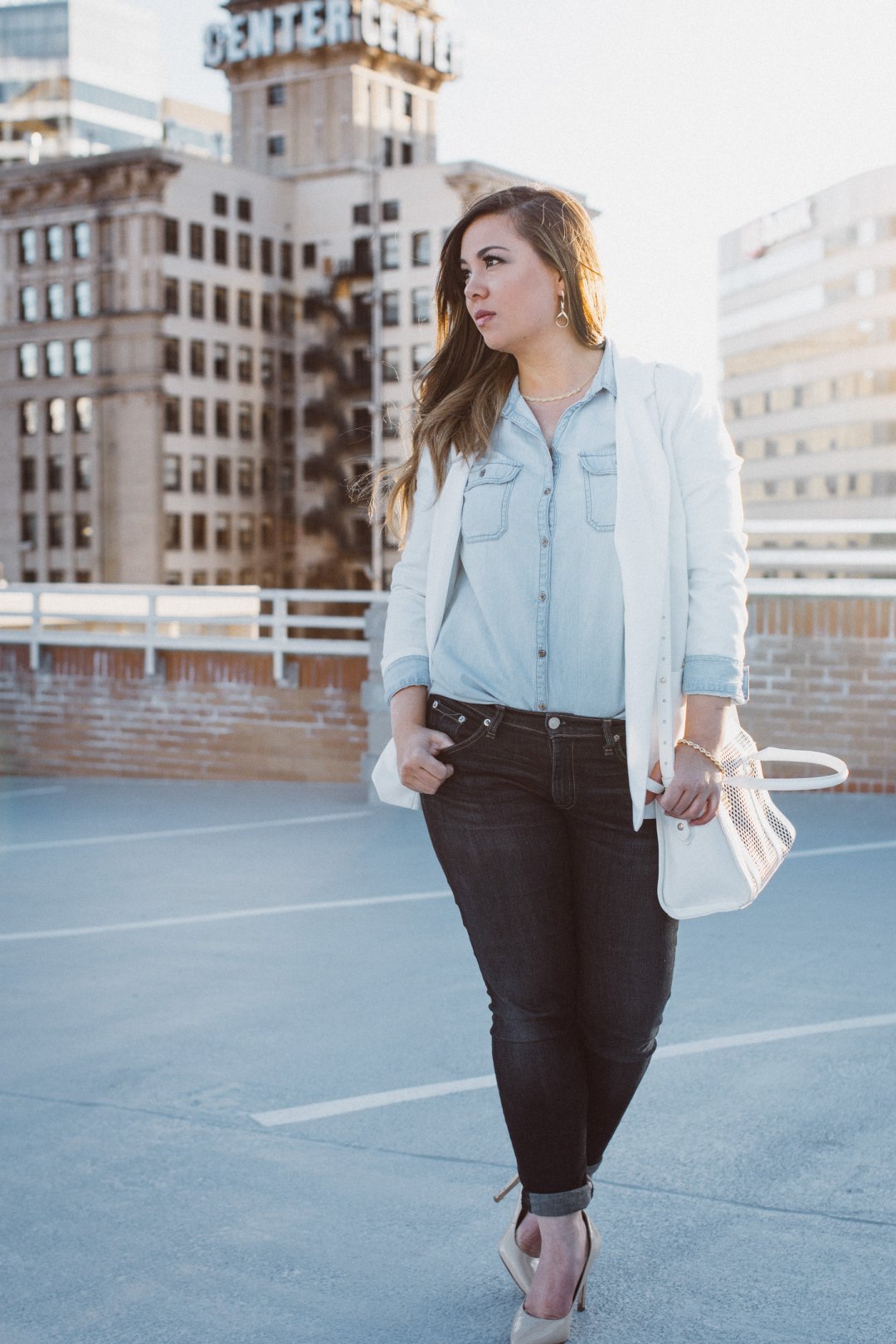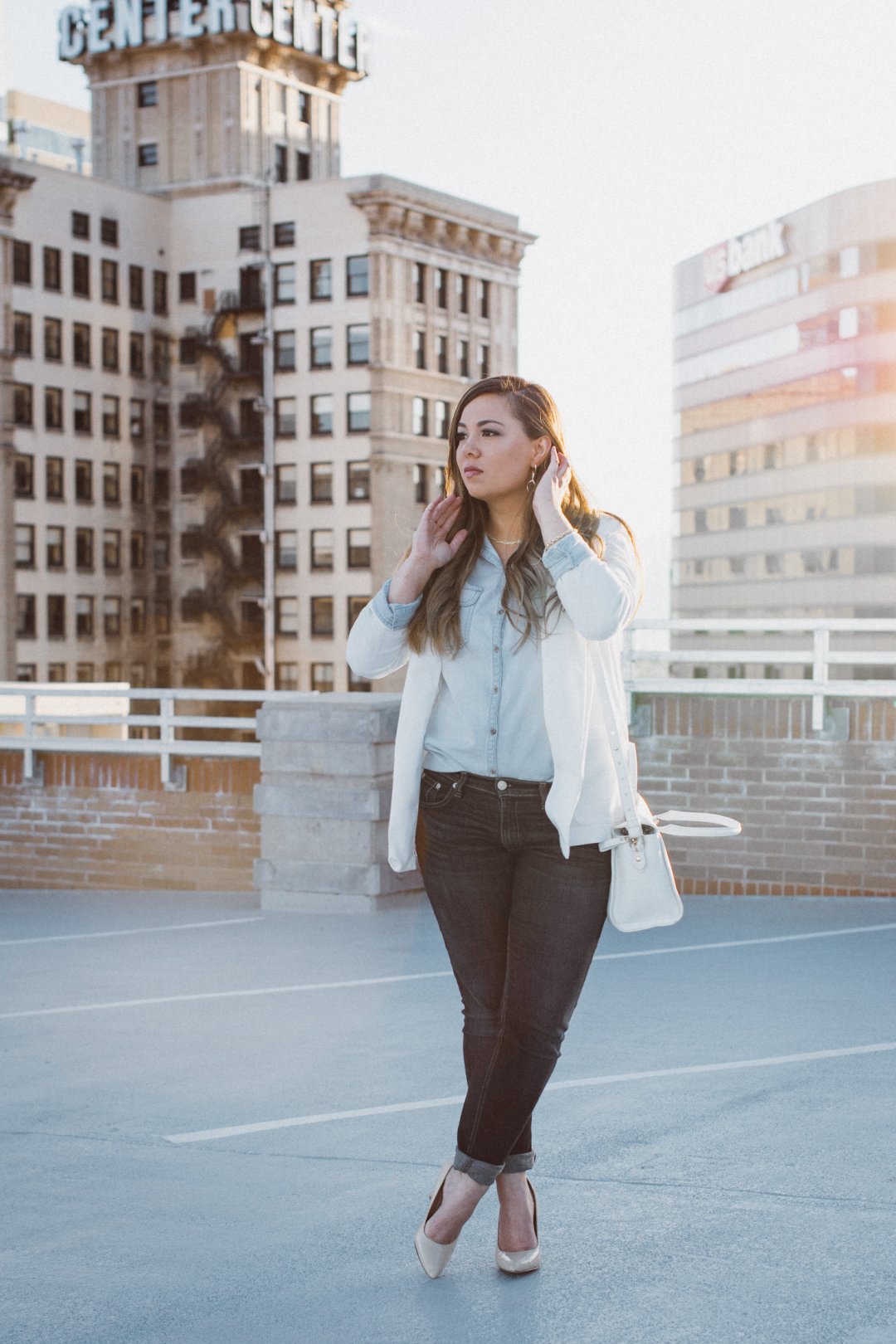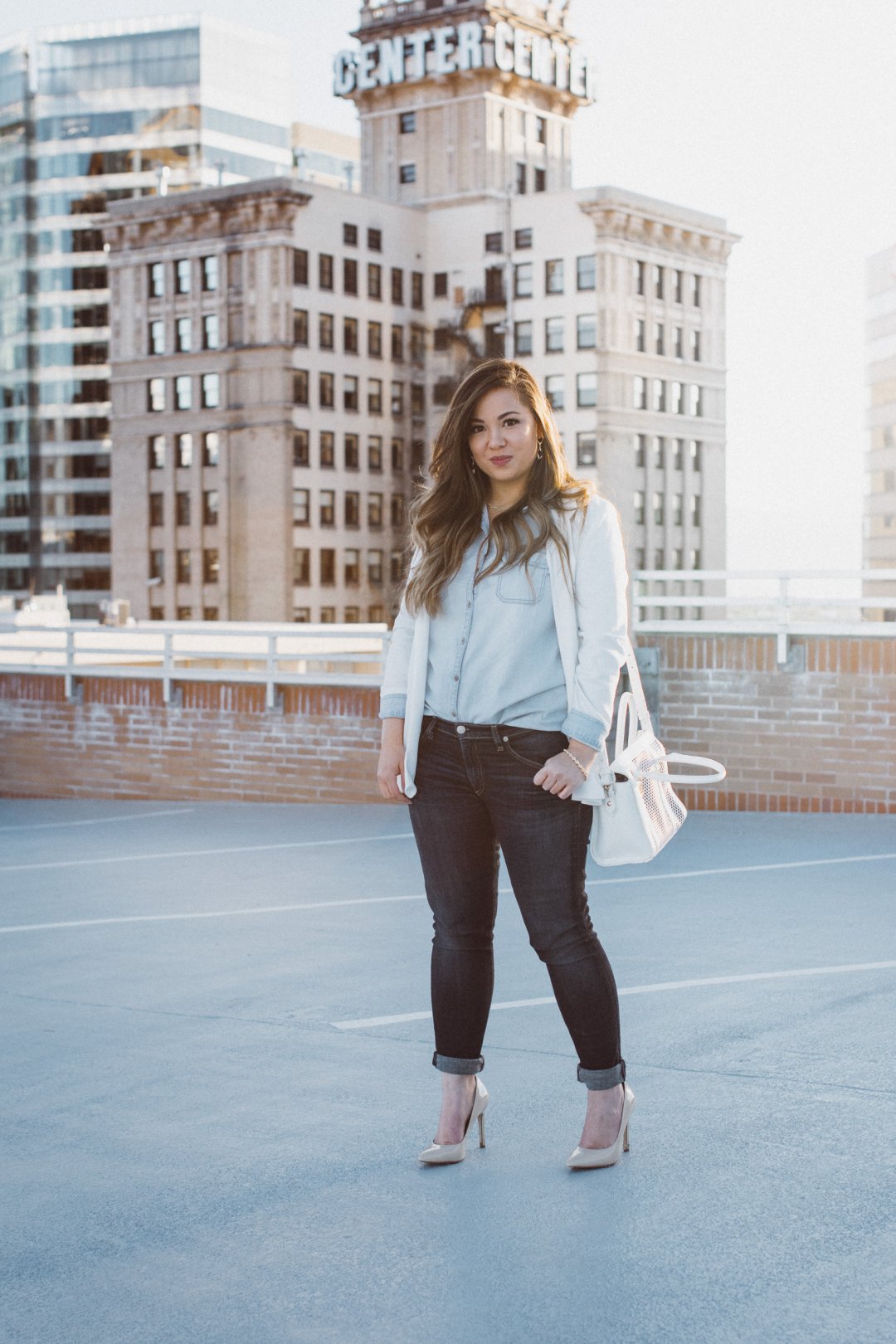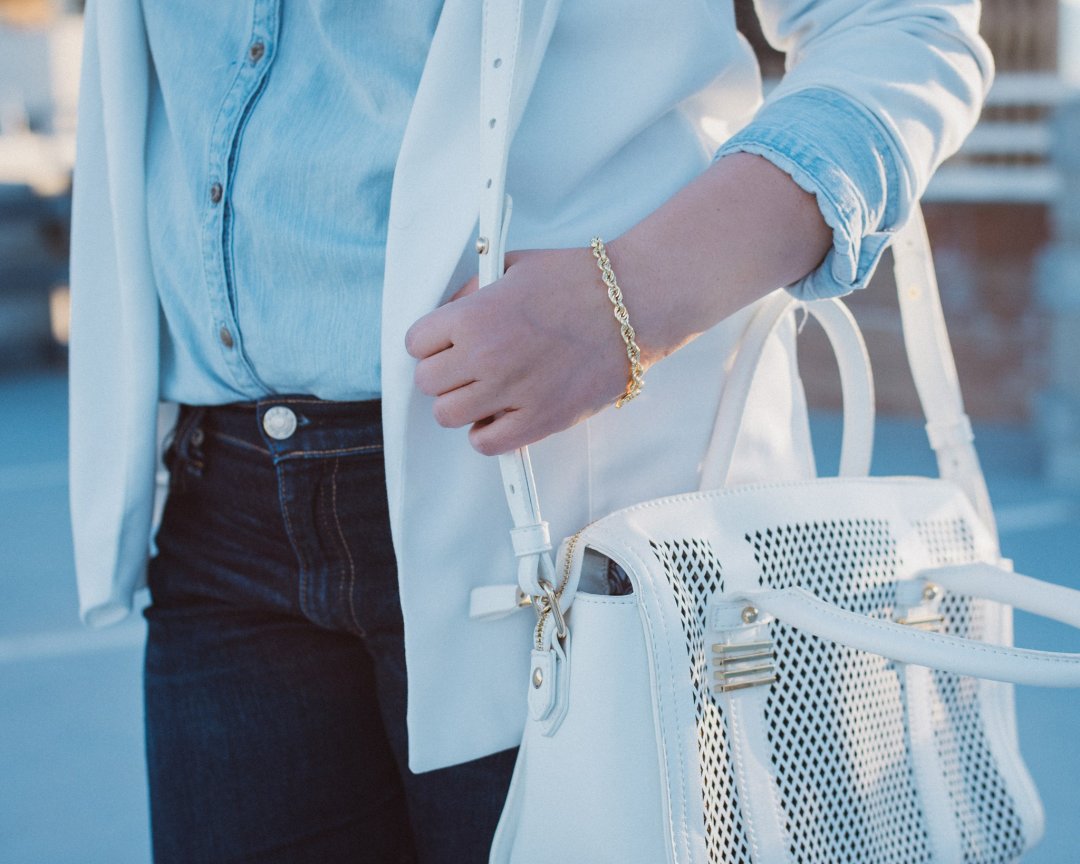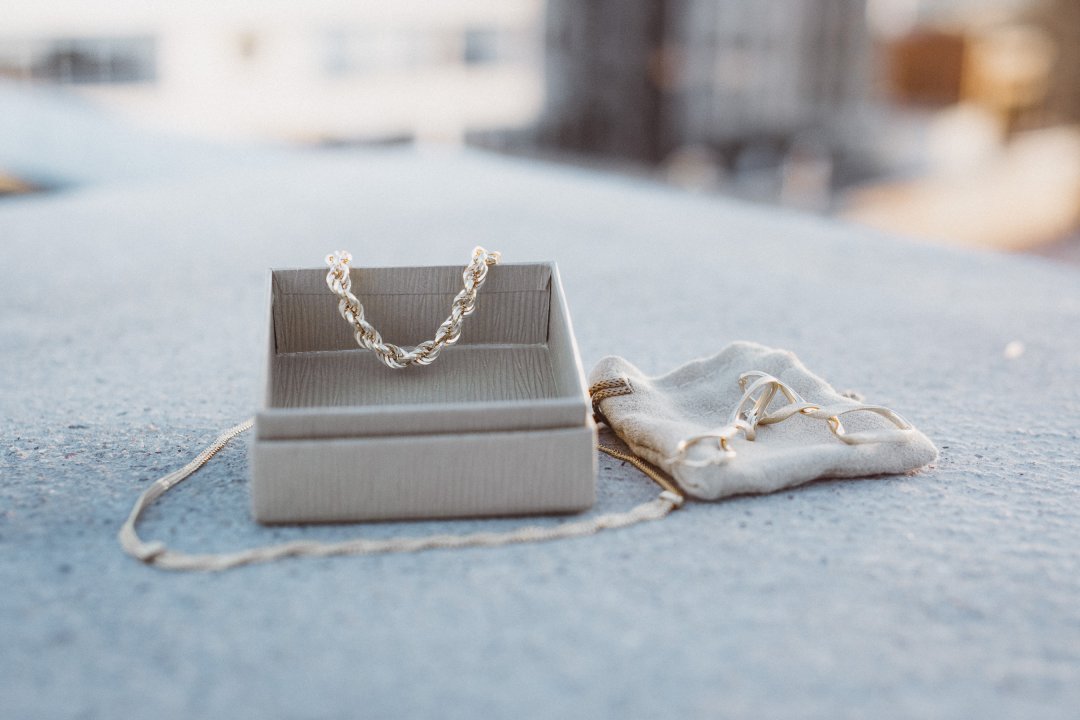 #1 Gold. This color does wonders for denim! Blue and orange are at opposite ends of the color wheel, so gold (yellow/orange), contrasts beautifully with blue and immediately renders that polished, put together look.
#2 Statement Drop & Dangle Earrings. Dangle and drop earrings should complement your face. If you are lucky and have a perfect oval face or heart face, then you can pull off almost any earrings. Those with very round faces or square faces (like me) should opt for dangle earrings that draw the eye downward. This lengthens the face instead of making it look wider, which has a slimming and eye-catching effect. These twisted drop earrings from JTV.com are the perfect example of what I like to wear.
#3 Lightweight Necklaces. I'm constantly picking up a 25lb baby, walking a 68lb dog and carrying a 100lb baby bag. The last thing I want is a necklace that strains my neck more. I love this necklace because the quality of the gold is beautiful, but it is still so light that I can barely feel it when it's on my neck! It is also extremely versatile so I can wear it to church or even on a casual day out with the baby.
#4 Gold Rope Bracelet. Simple, gold bracelets like this are my jam!   The rope detail keeps it from sitting totally flat against my skin, so I can pair it with a watch or layer it with other bracelets. The rope design also makes this piece striking enough to wear by itself.
Hope you enjoyed these tips, and a big thank you to JTV.com for sponsoring this post and spoiling this exhausted momma over here! Don't forget to pamper your mom too! Mother's Day is just around the corner. 😉
My blog may contain links to other websites. I am not responsible for the privacy policies of those other websites. When you click on a link, your information may be collected by those websites, so I encourage you to read their privacy policies.
Affiliate links are not associated with JTV.com.